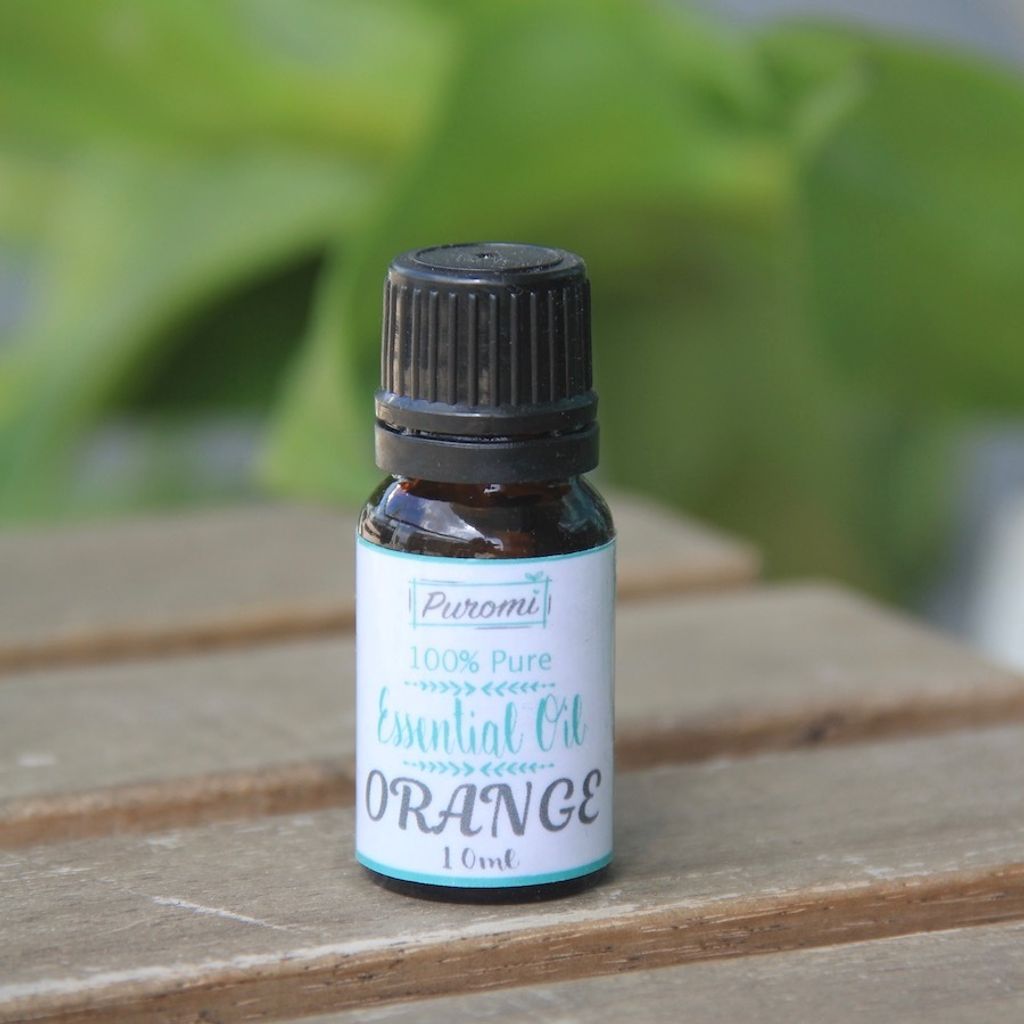 100% Pure Orange Essential Oil (10ml)
100% pure orange essential oil is an invigorating, refreshing and uplifting scent.
Size: 10ml
Ingredient: 100% pure orange essential oil.
Usage: This is a therapeutic grade essential oil. You can dilute 10 drops into 30ml of carrier oil to apply on skin. Put 3-5 drops into essential oil diffuser.
Blends With : Lavender, Bergamot, Lemon, Clary Sage, Myrrh, Sandalwood, Nutmeg, Cinnamon Bark and Clove Bud.
Botanical name: Citrus sinensis
Country of Origin : Brazil
Cautions: This oil has phototoxic properties and exposure to the sun must be avoided after application to the skin. Essential oils should not be taken internally or applied to the skin without first diluting them. Do not use babies under 6 months.

Storage: It is recommended that this essential oil be stored in dark amber, blue or green glass bottles to maintain freshness and attain maximum shelf life.