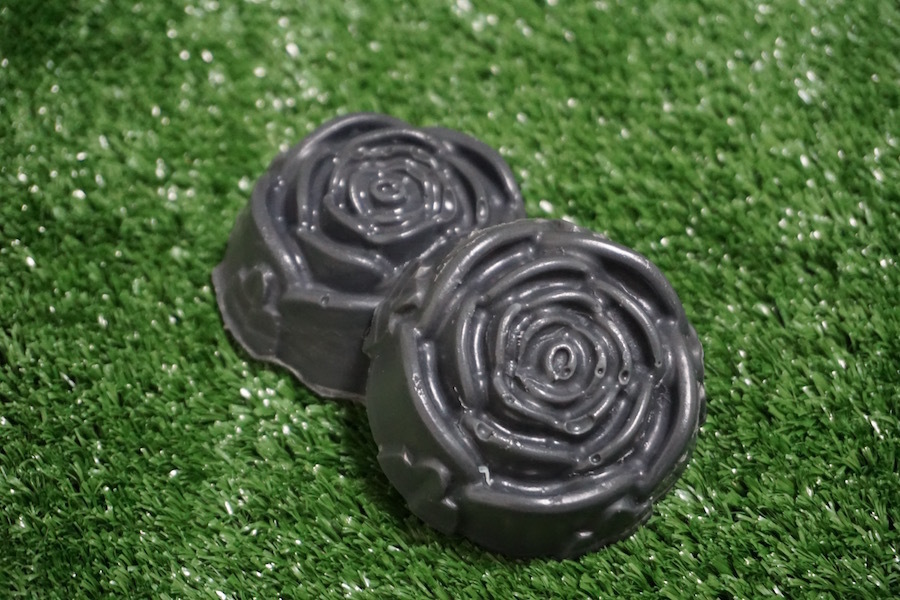 Black Rose soap is suitable for oily skin. It has powerful bamboo charcoal with tea tree oil to fight your oily skin problem.
Key ingredients:
Rosehips Oil - Contains pro-vitamin A, which helps to delay the effects of skin ageing and assists with cell regeneration.
Tea tree Oil - Tea tree oil soap can clear up acne, helping to create naturally glowing smooth skin. Tea tree oil helps control blemishes without being overly drying for the skin. It is also natural antiseptic.
Ingredients: Rosehip Oil, Avocado oil, Olive Oil, Coconut Oil, Palm Oil, Castor Oil, Aqua, Lye and Essential oils.
Weight: Approx. 80gram